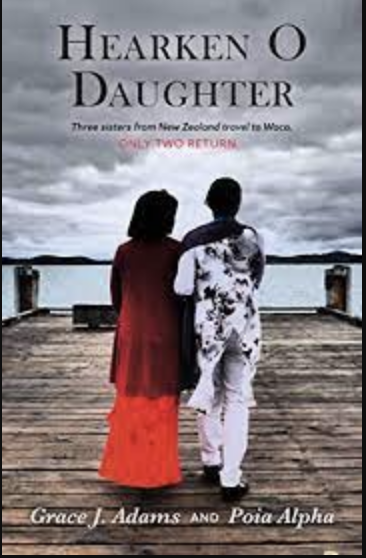 'Hearken O Daughter: Three Sisters from New Zealand Travel to Waco. Only Two Return…' – By Grace J. Adams and Poia Alpha
On April 19 1993, on a remote property called Mount Carmel in Waco, Texas, 76 people who were part of the Branch Davidian cult died when their compound caught fire after a 51 day stand off with the FBI. Among the dead was one New Zealander. How did she come to join the group and what events led her to her tragic end?
Hearken O Daughter is written by Grace Adams and Poia Alpha, who were former members of the Branch Davidians and sisters to the New Zealander who died. This is their personal story of their journey in and out of the Branch Davidian cult. Their story begins with a detailed description of the early days with the group, to the dropping of a 'bomb-shell' teaching four years later, and culminating into one man's excessive power and control over the minds of the people.
This narrative is unlike other Branch Davidian accounts. It is highly transparent and intentional in purpose with a recovery section that provides help, hope and healing to individuals, families and communities who have been connected or affected by spiritually abusive groups.
Learn More